Joining the Practitioner Register & Fees
DEFINITIONS OF PRACTITIONERS - CLICK HERE
The process for joining the register is the same for all Practitioners.

Registrants will need to complete a detailed electronic application, provide evidence and sign a 'Self Declaration' statement.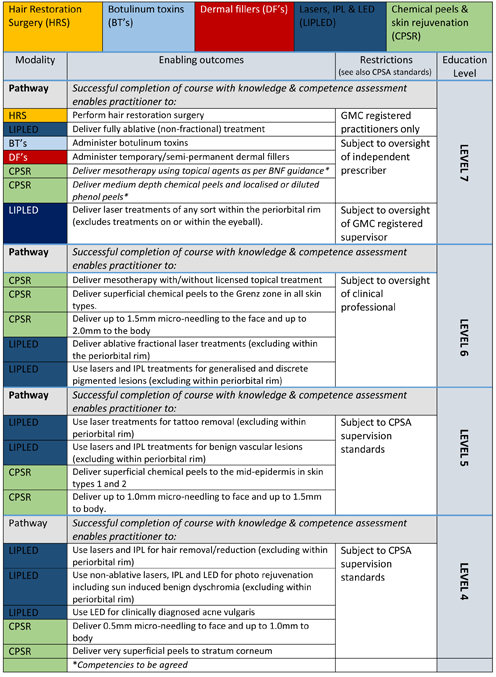 JCCP Practitioner Register Fees
The JCCP is a 'not for profit' company with charitable status so its fees cover its operating costs only.

All Registrants pay the same annual fee for joining which will be £450.

The registration is renewed on an annual basis for the same fee.

All fees are non-refundable if a registrant leaves the register or is removed via the JCCP FTP procedures.

Premises Standards

Premises Standards for Botulinum Toxin
Premises Standards for Dermal Fillers
Premises Standards for Lasers, IPL & LED
Premises Standards for Chemical Peels & Skin Rejuvenation
Premises Standards for Conferences Exhibitions and Mobile Working
Practitioner Register Annual sampling procedure for workplace and premises standards and CPD
Your session timed-out.
Please Re-Login to Continue.
You have chosen invalid value.
We cannot continue with your application at this time.
Currently you do not meet the criteria to join the JCCP register and we cannot continue with your application at this time.