About Us - About the JCCP
New Structures for the Non-Surgical Sector:
Joint Council for Cosmetic Practitioners - JCCP –

the body that registers practitioners and approved education and training providers with the key remit of ensuring patient safety

Cosmetic Standards Practice Authority – CPSA –

the body that sets practice standards for the non-surgical sector and collects data on adverse incidents and complications.
The JCCP Aspiration....
"Seeking to become a 'thoughtful organisation' that encourages the pursuit of trustworthiness and effective collaboration amongst its partners in order to protect the public and to promote excellence in practise."
Why establish JCCP?
To provide credible regulation, protection and guidance for the public/patients in a currently unregulated sector.

To establish a recognised vehicle for accrediting and assessing practitioners and training providers in the non-surgical sector.

To reduce risk to all parties working in the sector.

To provide a focal point for the many key stakeholders in the sector.

To agree with the Cosmetic Practice Standards Authority (CPSA) a set of clinical and practice standards that can be used for registration and the development of a set of accredited and recognised educational / training qualifications, programmes and bodies.
Key Functions of the JCCP
Establishing and managing
Setting
Publishing a 'Code of Conduct' for its members and a set of procedures linked to other Codes of practice operated by Statutory Councils – GMC,NMC, GDC, GPhC and the HCPC.
Publicising
Publicising the Register (s) which will identify members of the JCCP – fully annotated, its function, Code of Conduct and be accessible to the general public.
Accrediting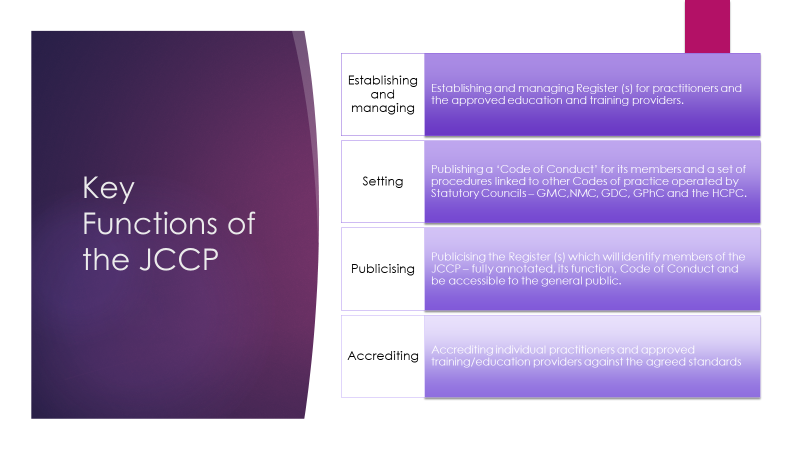 Key Functions of the JCCP
To upgrade the Health Education England (HEE) educational and qualification framework for non-surgical treatments with clinical and practice based standards devised by independent and voluntary experts.

To provide a focal point for the collection of data on adverse incidents and complications arising from non-surgical treatments.

To act as an expert body looking at emerging orphan treatments in the non-surgical sector.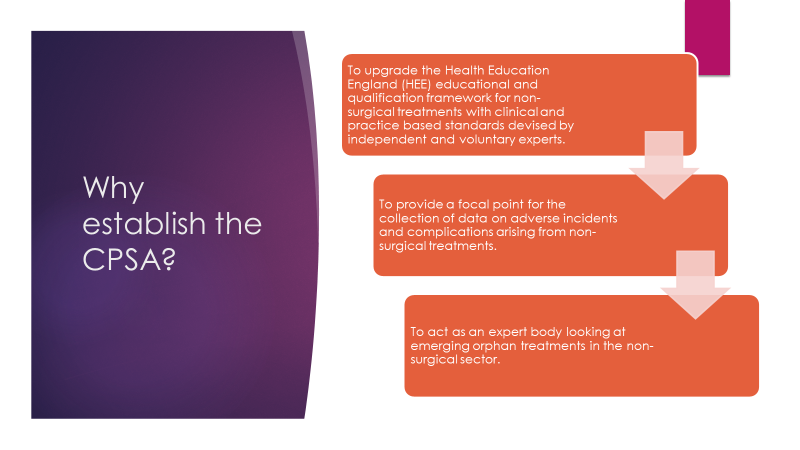 Key Functions of the CPSA
Setting the standards of clinical and practice proficiency

Developing and leading on evidence based research

To scan horizons for new treatments informed by the evidence base for those treatments and then sharing the same with the JCCP to refresh and develop related educational curricula

Collection of activity data, adverse event data, developing Patient Outcome Measures, Patient Experience Measures

Working with the JCCP and advising other regulatory bodies and Councils on standards with regard to aesthetic treatments.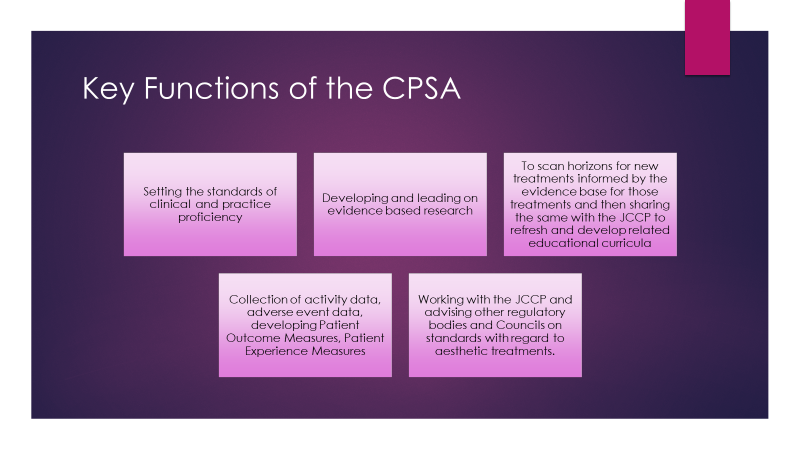 Key Functions of the JCCP
Standards by Modality
Injectables

Fillers

Peels

Laser and Light

Hair Restoration Surgery
Supervisory Framework for Treatments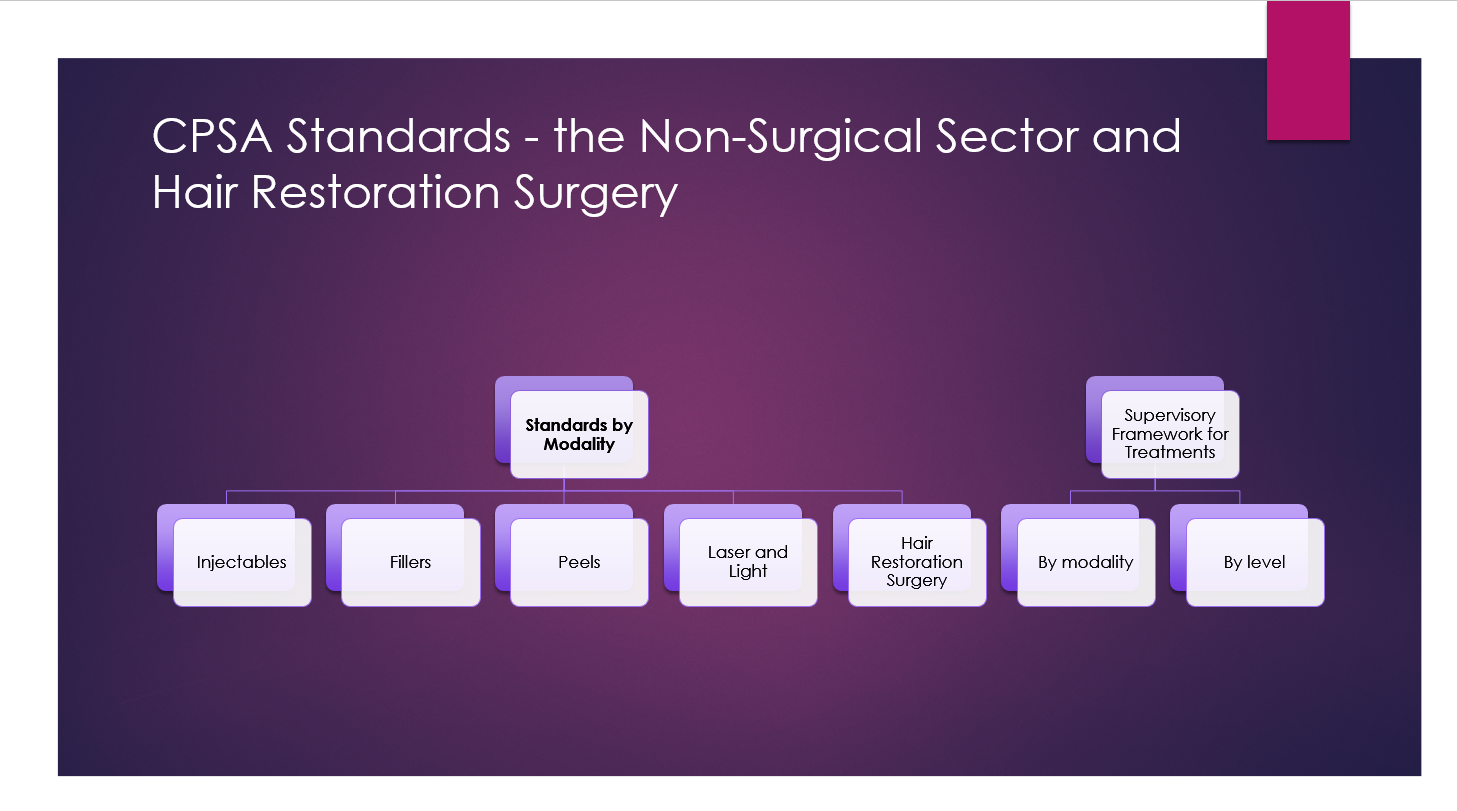 Your session timed-out.
Please Re-Login to Continue.
You have chosen invalid value.
We cannot continue with your application at this time.